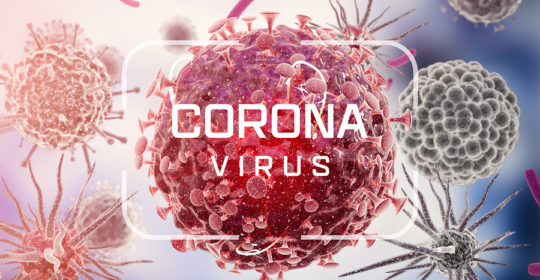 By: Dr. Joseph Mechak
As most people know, there have been three confirmed cases of COVID-19 in Montgomery County. We expected this. We (the state, county, and Potomac Pediatrics) have been preparing for this.
We are here for you.
This is a constantly evolving situation and we do not have all the answers.  We also do not have a crystal ball so, like you, do not know how the next weeks or months will play out.  We are committed to the health and safety of your child and keeping you up to speed with reliable information.  Here is what you need to know for now:
I am going to start with the three most important, take-home points:
Do not panic
Get your information from reliable sources
Wash your hands
 What we know
Basics: Coronavirus is a family of respiratory viruses. Coronavirus-19 is a strain of the virus that originated in Wuhan, China towards the end of 2019 that has since spread worldwide. This virus causes a disease called COVID-19 which is characterized by flu-like symptoms: fever, cough, congestion, chills, and fatigue. In most cases symptoms are mild, however, symptoms can be severe and life threatening.
Impact: To date, there have been >100,000 confirmed cases and 3,300 deaths worldwide. There have been 164 confirmed cases and 11 deaths in the United States. To put this in perspective, there have been 34 million cases of influenza and 20,000 related deaths this year.
How it spreads: Coronavirus appears to spread from close personal contact, through respiratory droplets (sneezing, coughing), and potentially, from the virus living on surfaces.
Children: The early and limited amount of data that we do have suggests that the vast majority of cases in children are mild to moderate in severity. The death rate is considerably lower in children compared with adults.
Maryland: Three cases of COVID-19 were confirmed on March 5, 2020. We know that these were all adult cases and the Maryland Department of Health is actively investigating these cases.
What you SHOULD do:
Avoid people with sick symptoms: This is no different than business as usual… Just as you would avoid friends and family with the Flu or flu-like symptoms, avoid contact with people with Covid-19 symptoms.
Wash your hands – Washing with soap and water is the most effective way to prevent the spread of this virus. For proper hand washing technique, check out this CDC webpage.
Avoid touching your face – The virus infects people by coming into contact with nasal mucosa, eyes, or mouth.
Stay home from school or work when sick – Self quarantine is one of the best ways to contain the virus and limit its spread. Recommendations currently are to self quarantine for two weeks.  Frankly, we don't really know what length of time is best and we are unlikely to know for months as most tests for Coronavirus will be used to diagnose severe cases rather than test for cure.
Avoid travel to high risk areas – These are constantly being updated on the CDC website
Get your information from a reliable source – Stay away from information on social media and other unregulated sources. Below are what we consider to be the most reliable sources of information.
Wash your hands
Wash your hands (this is important)
What you SHOULD NOT do
DO NOT panic
DO NOT stockpile masks – Simple surgical masks are not effective in preventing the spread of the Coronavirus. The virus is small enough to work its way through these masks. Demand is creating shortages and it is important that healthcare workers have access to these supplies
DO NOT rush to the ED (Emergency Department) – Unless you are worried that your child is severely ill and requires emergency services please stay out of the ED. You are more likely to contract Coronavirus than get testing in this setting
DO NOT expect to get tested – There is a limited supply of Coronavirus test kits nationally. These are being triaged and prioritized for index cases and cases of severe illness. We DO NOT have access to these test kits at Potomac Pediatrics.
DO NOT panic
DO NOT panic (this is important)
Potomac Pediatrics specific information
We have been and continue to game-plan for this outbreak. Our top priority is to ensure the safety of our patients.  We want to ensure that anyone with suspected Coronavirus is effectively and efficiently triaged and treated.  We also want to make sure we are not spreading the virus, especially to our vulnerable patients
For this we need your help. Our request and plan is as follows:
Stay home – If your child has mild respiratory symptoms and/or fever, stay home.

We do not have Coronavirus testing capabilities in the office
There is not treatment for the Coronavirus
This does not mean that you should go-it-alone. We have many other ways for you to get help and advice without the risk of spreading germs: call us, chat us, or arrange for a telemedicine visit if you have specific questions or concerns.

Make an appointment – Please call for an appointment if you child has fever, respiratory symptoms, and:

is younger than 2 and has had fever for 2 or more days
is older than 2 and has had fever for 3 or more days
has respiratory distress or trouble breathing
has signs of dehydration
has underlying chronic medical conditions
These criteria are an attempt to balance the need for treatment and the risk of viral spread.  If you do make an appointment, please notify in advance so that we can take additional infection control precautions when you arrive.
Present to the Emergency Department – Reasons to go to the emergency room are the same as with other illness:

respiratory distress
dehydrated or not making wet diapers
lethargy
If your child is less than 2 months and has a fever
We will continue to provide updated Potomac Pediatric Specific protocols as the situation evolves. We thank you in advance for helping us in the unprecedented time.
To make sure this is crystal clear:
Do not panic
Get your information from reliable sources
Wash your hands